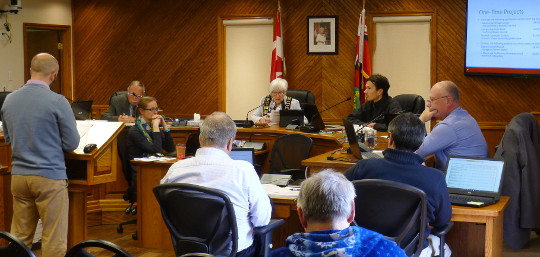 At their May 8 meeting, Meaford council completed the first intake of 2017 for the annual community grant program.
A total of 24 grant applications were received in the first intake, with requests amounting to more than $60,000. The community grant fund makes available $45,000 dollars for 2017, with up to $36,000 available for the first intake with the remainder carried over to the second intake.
With the grant requests exceeding the funding available, and with some of the grant applications failing to fully meet eligibility requirements, council struggled at times with whether to approve or reject applications. After two hours of discussion, council awarded $26,125 in grant funding to 18 of the 24 organizations that had requested funding.
Council was told that staff is working on ironing out some kinks in the community grant program that could help streamline the process in the future.
Grant funding was awarded to the following organizations in the first intake: