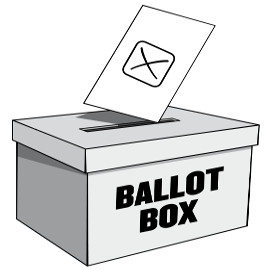 In anticipation of a potential strike by Canada Post, the voter notification letters for the Municipality of Meaford are being mailed out starting September 19.
Each registered voter will receive a personalized voter notification letter that contains your voter ID and unique pin number, and some personal information such as your name and address. The letter also contains information on the voting methods, including internet and telephone voting, as well as a list of the candidates.
The voting period will begin on October 12 at 10 a.m., ending at 8 p.m. on Monday, October 22. Simply access the website or call the phone number included in your letter, and use your voter ID and pin to vote securely from anywhere by phone or online.
You will also have access to Voter Help Centres during the 11-day voting period for assistance with voting or access to a computer. A full listing of help centre dates, times, and locations can be found at www.meafordvotes.ca.
If you did not receive a voter notification letter by the end of September but you are eligible to vote, please attend a Voter Help Centre or contact the Clerk's office at 519-538-1060 ext. 1100.
For information on the municipal election, visit www.meafordvotes.ca, email election@meaford.ca, or call 519-538-1060.