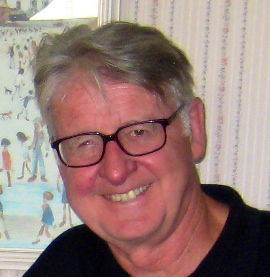 Candidate Name: Ray McHugh
Position Sought: Mayor
Email: quatresvents4@gmail.com
Phone: 519-373-7996
Bio:
Retired engineer with over 30 years experience on energy related projects.
Married , father , grandfather.
Have lived on farm in Sydenham since 2002.
Why I am running for Meaford council:
Our infrastructure is in crisis and the last two Councils have acted as though everything is just fine. In 2011 Council received a consultant's report warning that our 80 bridges required immediate attention. $20 million needed to be invested in ten years to correct the most serious issues. So what did the 2010-2014 Council do? Essentially nothing , they kicked the can down the road.
The 2014-2018 Council was not any better. Another report was received in 2015 again warning of the sorry state of our bridges once again. This report referred to as the SOTI (state of the infrastructure). And what has been the response to this crisis by these two Councils ? :
2 bridges refurbished since 2011 (007 and 030-Bakeshop bridge)

Bridges 010,021 and 022 closed as of Jan.2016

Another SOTI report June 2016

Load limits placed on several bridges because of concern for their condition -Dec.2017

Rushed tendering for engineering on 6 bridges , only one acceptable bid received , over budget , scope changed March 2018
All of this dithering and confusion on getting bridges refurbished is in sharp contrast to the warp speed that Council and Staff have pushed through the purchase of the old Foodland property for a new library. We were never told if an independent market assessment was made to evaluate this property and whether a due diligence study was performed on the condition of this old supermarket building. Seems the Mayor is OK with a 50 year old plus building ill suited for an intended library but is NOT OK with preserving Grey Gables which is not quite 20 years old and serving well.
Somewhat related to the bridge crisis being significantly more rural than urban, so is the disparity of spending for services which favour urban over rural. Rural taxpayers are subsidizing the urban policing and fire coverage. At amalgamation. Sydenham/St.Vincent were area rated in their policing and fire charges. This was cancelled by urban weighted Councils.
In summary , reasons for running:
Fix bridges

Stop the library project as is and shelve it till other priorities addressed

Lobby to save Grey Gables

Push for a fairer balance between rural and urban spending
My Top Priorities if Elected to the New Council:
Get Staff to work on a new or different approach to addressing bridge crisis . Our traditional engineering consultants seem to be letting us down and no one on senior staff nor Council have the technical savvy to question their performance. The whole tendering process is dysfunctional.
From project budget estimating to timing and scheduling , nothing seems to run smoothly or professionally! Take for example the Thompson-Collingwood St.infrastructure project currently underway, this tender got ONE BID and at $2.5 million was $775,000 over the budget estimate.
Re-assess spending priorities , we have spent nearly $1 million in 4 years on economic development and what has it accomplished?
Are we duplicating jobs already done by Grey County? Why do we have our own Official Plan when the County has one? We get consultants to write this at what cost ?
Infrastructure spending ranks behind Culture and Recreation and also behind Transportation activities , this needs to be re-assessed.
The recent bridge load limits dramatically affect commerce . safety and emergency preparedness in Meaford. For example the very important Derry Line-Gerald Short east-west alternative to Highway 26 is now limited to 15 tons. How do we cope with an emergency closing of Highway 26 ? 15 tons excludes fire trucks, snow plows, most transports and most agribusiness! Council must act immediately.
Current Council meeting structure not geared for ease of public questions , one can wait over an hour before question time , schedule specific time for questions.
Hold some Council meetings in Sydenham.
Create more public involvement with oversight committees for finance . water utilities , rural affairs for example. A police services board is needed.
Council needs to focus on things we must have versus things that are nice to have , for instance safe bridges and roads versus a new library.
My Involvement in the Community Over the Past Four Years:
N/A
The Role of Mayor as I See it:
Represent all of Meaford, not just urban Meaford.
Guard the public purse.
Encourage public participation at Council meetings.
Represent Meaford at Grey County meetings and ensure that County issues thoroughly discussed at local level, for example Grey Gable, SWIFT
Guarantee openness and transparency, The Foodland purchase was expedited with closed meetings , single sourcing of consultants, no discussion at public meetings and no due diligence.
Communicate with taxpayers on a regular basis . Use local media to issue quarterly reports of issues and progress.
Set priorities, don't get bogged down in trivia.
If elected Mayor and a majority of Council still puts a new library above road/bridge infrastructure, I will insist on a referendum or plebiscite so taxpayers can decide.
The Skills I Will Bring to Council:
Retired engineer, have been project engineer on multi million dollar projects.
Aware of timing and resources needed to work on infrastructure.
Used to running meetings.
Experienced with scheduling, delegating , budgeting , tendering , preparing specifications.
Accustomed to communicating in concise, factual language, you will not get flowers, rambling political speak from me.
Having a farm in Sydenham and interacting with neighbours has given me an appreciation for the issues facing rural Meaford.