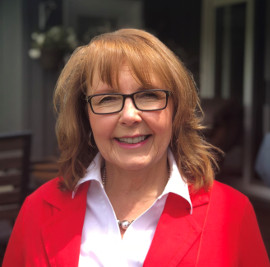 Candidate Name: Shirley Keaveney
Position Sought: Deputy Mayor
Email: shirlkeaveney@gmail.com or info@shirleykeaveney.ca
Phone: (519)373-7652
Bio:
Shirley Keaveney has deep roots in this community through growing up on a dairy farm in St Vincent Township, operating a business (DQ) in Meaford for 33 years, raising two sons here, volunteering extensively for many years and being elected in 2014 as a municipal councillor.
Shirley's long-term background is in operating a customer service based, fast paced business, in managing a staff of 23 and overseeing a busy restaurant all on a tight budget.
Shirley has attended many conferences locally, provincially and federally where she has gained considerable knowledge about municipal governance.
Passion for the success of this community is in Shirley's DNA. Shirley states - All of our residents matter to me, both urban and rural: I am your voice at the council table, I listen to your concerns, I do my research and I care about finding solutions for the issues that are important to all of us.
Why I am running for Meaford council:
I love Meaford, I have lived, worked and volunteered here all of my life. I've seen Meaford evolve over the years from a community where everyone knew everyone else to a municipality that many people are choosing to make their home. The continuation of this growth is inevitable. I want to have a voice in that growth making certain it's appropriate for this municipality while being ever conscious of our heritage.
I am keen to continue supporting infrastructure improvements and to follow through with current initiatives of the Economic Development Advisory Committee sub working teams that I helped create.
Declaring to run for public office was a natural evolution for me from operating my own business and from many volunteer years with the Chamber of Commerce where I honed my leadership style steering the Chamber through many successful and challenging times.
As your Deputy Mayor (D.M.) I will be responsible to you the ratepayers to bring your voice, your concerns to both the local and County Council levels. I believe it's critically important we work more closely with Grey County. After all a substantial portion of our tax dollars go to the county and I am determined that we have a greater say in how our hard earned dollars are spent at both the lower and upper tiers.
My Top Priorities if Elected to the New Council:
Maintain a continued focus on infrastructure: repairing roads, bridges and municipal facilities, as many as we can possibly afford to do.

Resolve the policing concerns with our OPP.

Economic development: attract more residents to Meaford and diversify our tax base through the promotion of the great lifestyle our area has to offer by maximizing the use of our branding theme "Love it Here".

Balance an affordable municipal tax base with appropriate development charges that are designed to encourage growth.

Focus on attracting more small businesses to Meaford, retail for our main street and find a way to secure a premium hotel.

Secure adequate attainable housing that will sustain our workforce. This goal includes the consideration of incentivizing developers to build this necessary housing while promoting Meaford as a place where there are good jobs and a great lifestyle.

Improve the relationships between the Municipality and our many volunteers and Service Clubs, everyone working together for the betterment of our community.

Develop an improved snow removal policy for both urban and rural Meaford.
My Involvement in the Community Over the Past Four Years:
Current member of council for the Municipality of Meaford

Attended many local, regional, provincial and federal conferences.

Chair of the Meaford Economic Advisory Committee

Member of the Branding, Signage, First Impressions, Renew and Visitor Information Sub working teams

Director/Municipal rep on the North East Grey Medical Centre Board

Co-Chair of the Four County Labour Market Board

Chair of our Municipal Heritage Committee

Member of the Regional Workforce Task force

Founder and Coordinator of the Meaford Job Fair
10. Treasurer of the Goldenaires Ladies Choir
Considerable sponsorships and community donations through my business, DQ
The Role of Deputy Mayor as I See it:
The role of Deputy Mayor includes all the regular duties of a councillor as well as providing assistance to the Mayor. The Deputy Mayor attends Grey County Council to provide a strong voice for the Municipality of Meaford at that table. The Deputy Mayor will be appointed to several committees of council both at the local and county level.
The Deputy Mayor's role is a position of leadership requiring the dedication of a well-informed, consultative, trustworthy, respectful individual. The D.M. should be active in the community, must be a strong communicator and a good listener while being focused on ongoing interactions with the ratepayers of this municipality.
"In fulfilling my role at the local council level I will continue to work hard for you, for taxpayers and families, I will continue to be available to listen to your concerns and will respond to you with the most accurate, informative knowledge I can source".
The role of any member of council is to have a voice in setting the policies for and in determining the services provided to this community. It is the job of a councillor to be responsible for the financial well-being of this municipality, fulfilling the strategic priorities set by council as well as providing accountability for the actions of council and it's senior staff.
The Skills I Will Bring to Council:
I have learned a great deal in my first term of council in relation to how governance works at the municipal level. We are a well educated team and I intend to continue on this path of learning if elected as your Deputy Mayor.
I am a good listener, I'm a researcher, I seek consensus and I take time to understand each issue thoroughly. I look for alternate solutions always with precious tax payer dollars and the common good of this community at heart. I am diligent in my preparations for meetings and am a strong relationship builder.
I have long term proven business experience through many years owning and operating our local Dairy Queen. Dealing with staff, meeting customer expectations and making a payroll in Meaford every single week for 33 years has proven to be a constant and significant challenge.
From my many years of community involvement I have a strong understanding of the challenges our volunteers face. Through the leadership roles I have held with the Chamber of Commerce where I chaired Dragons' Den, Canada Day, the Chamber of Commerce Awards Dinner, the Policing Committee, the Waterfront Committee and was responsible for oversight of the management of a tourism contract with the municipality I have come to know well the world of a Meaford volunteer.
In closing, I have the desire, the passion and the energy necessary to be your Deputy Mayor, an elected official that you can rely upon to make the good and right decisions for the future of the municipality that we all love.