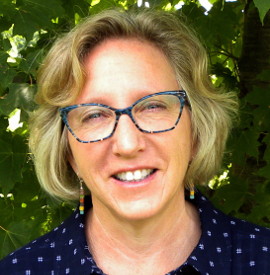 Candidate Name: Diane MacIntyre
Position Sought: Councillor
Email: dimacintyre@hotmail.com
Phone: 519-374-9510
Bio:
As a longtime resident of Meaford, I hadn't anticipated running for council until the potholes on our road became big enough for young children to play in. That was when I started my twitter account (@meafordian). Taking photos of potholes from our area and posting them brought out many stories from neighbours and fellow Meafordians, describing similar road conditions all across the municipality.
Much to my surprise, when I tweeted at the Municipality of Meaford, I got a prompt response and saw action. I began wondering where our tax money was being spent and set about looking into how our municipality is run.
Now, here we are, years later, and I'm excited to run for Meaford Council. With a degree in Social Development Studies and having raised three children, I know the importance of community. My husband and I have enjoyed raising our children in a rural community and I plan on working to preserve our quality of life. I look forward to meeting with all of you and promise to work hard to provide practical solutions to our infrastructure concerns.
Why I am running for Meaford council:
Road and bridge maintenance, recreation and economic development are just some of the things that have been downloaded by the provincial government to the municipalities. This downloading of services has not come with adequate funding and has put significant stress on the budget of the municipality. More than ever we need to rely on council members working together to provide innovative solutions to cover the cost of providing these services. I believe I'll be a new voice that will work hard to represent the people of Meaford and collaborate with other councillors to build a strong municipal government.
My Top Priorities if Elected to the New Council:
Infrastructure is a huge issue in municipalities across Ontario because we cannot raise enough funding through taxes to maintain and fix all of our roads and bridges. There is only one tax payer and that is us! I believe Meafordians need to vote for a council that is going to cooperate and collaborate amongst themselves as well as with neighbouring councils, Grey County council and the provincial government to ensure the best services for ratepayers.
My Involvement in the Community Over the Past Four Years:
I began volunteering for Keystone Children and Family Services many years ago and have been constantly impressed by the professional and caring services that they provide to their clients. I have also volunteered at our local schools and have coached several teams where I have seen the dedication of our teachers who are supporting our youth.
The Role of Councillor as I See it:
Approachable, practical and hardworking are important qualities for a councillor. Councillors must work together to develop policy and programs that represent the interest of the ratepayers and advance the goals of the municipality. If you're going to represent the best interests of constituents, you have to be available to hear what they have to say. Given the fiscal restraints that councils face, it is important to find practical solutions to our infrastructure needs. It will require hard work, dedication, and attention to detail to make sustainable decisions.
The Skills I Will Bring to Council:
My degree in Social Development Studies and work in the field, along with raising three children while my husband pursued his medical training, have given me experience with listening, problem solving, and determination. I'm determined to work hard, both on council and in the community, to achieve goals and set the stage for a stable municipal government now and into the future.