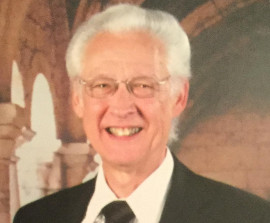 Candidate Name: Ross Kentner
Position Sought: Councillor
Email: rosskentner@gmail.com
Phone: 519-538-3185
Bio:
Born and raised in east end Toronto near Scarborough Bluffs, we moved to Meaford at Thanksgiving 1956. (I've been giving thanks ever since.) In Grade 10 at the time, I joined the Meaford Citizens Band and the Stanley Knight Glee Club. Joined CFOS in 1961. In 1966 I married Ruth Ann Ferguson of Meaford. Our family has grown from our son Dale to include his wife, Jennifer; our granddaughter Jeneviere; grandson Kyle and his wife, Margo, and great grandchildren Ariana and Zara.
BA University of Western Ontario 1976
Instructed Ontario Management Development Program courses for Georgian College 1984-87
Named GM of Bayshore Broadcasting 1985
Chair, Community Foundation Grey-Bruce 1995
Promotion Chair Meaford Hospital Capital Campaign 2005
2X Chair of Community Engagement Committee, Owen Sound campus of Georgian College
Queen's Golden Jubilee Medal 2002
Lifetime Achievement Award Radio Television Digital News Directors Association of Canada 2011
Why I am running for Meaford council:
When I came to Meaford while still in high school in 1956, it was like my personal exodus! Meaford has given me everything! I tell people that everything is done better here because everyone is here by choice. They either chose to come or chose to stay. I concur with The Institute of Southern Georgian Bay that our area can be "the smartest, greenest, healthiest and most caring region in Ontario."
I have followed local affairs very closely for many years. Now, with a wealth of business and community-building experience at the helm of Bayshore Broadcasting, I believe I can make a significant contribution to the municipality of Meaford. We are at a tipping point, on the cusp of great opportunity, but vulnerable if we make the wrong choices. The Municipality of Meaford matters!
My Top Priorities if Elected to the New Council:
Through the surveys on my Facebook Page, "Ross Kentner for Meaford Council," it's pretty clear that voters are not sold on the message that Meaford is bursting at the seams with new business. There is a feeling that private investment is stalled at the same time as public spending is increasing.
We need a strong focus on road improvement and maintenance to bring tourists to our attractions and unite our municipality.
Serious mistakes are being made by Grey County Council and we need our Mayor and Deputy Mayor voting together to influence critical decisions like selling off Grey Gables. Last year, our voice was silenced because they split Meaford's vote on an issue that should have been thoroughly discussed by Meaford council before the vote at County Council. Many Meaford elders reside in Grey Gables.
Tremendous tax savings and better services can be realized just by better integrating the two tiers of local government. I've been working on this as a member of the Advocacy Committee of the Owen Sound and District Chamber of Commerce. We need a higher level of communication and co-operation with our neighbours.
My Involvement in the Community Over the Past Four Years:
Community Waterfront Heritage Centre Award for playing a role in saving the Marine-Rail Museum.
A Dragon in the Meaford Chamber Dragon's Event past two years. This event has been instrumental in promoting new business start ups in the Municipality of Meaford.
A Mentor in the South Georgian Bay/Collingwood Excite Business Pitch past two years. Also promotes new business start ups.
Helped organize a day of training for representatives of 15 Southern Ontario Hospital Foundations at Meaford Hall last fall.
Organized the area's "Caring Nurse Awards."
Marketing Committee, Meaford Culture Foundation
Judging Panel, Charlie Kelly Award for Tourism RTO7
Member, Advocacy Committee O.S. & Dist. Chamber of Commerce
Member of the Meaford Chamber of Commerce
Member of the Board of Meaford United Church
MC for a wide variety of events in Meaford
Recognition from the Municipality of Meaford for 56 years at Bayshore Broadcasting
The Role of Councillor as I See it:
My job will be to represent the interests of all Municipality of Meaford residents, farms and businesses. This requires me to better understand the needs and concerns of the former Sydenham and St. Vincent which I have been working on diligently.
As an experienced manager I intend to be proactive in driving growth, at the same time controlling spending.
I take seriously the responsibility of councillors to set the tone and direction for the municipality's policies, programs and practises.
As a member of the Municipality of Meaford Council I would like to be the designated liaison with the Meaford Chamber and will participate in various public committees that support the services and lifestyle we enjoy in the municipality.
The Skills I Will Bring to Council:
For many years I covered and wrote about public affairs. Starting in the mid-60s I reported on Grey and Bruce County Councils, Owen Sound and Meaford Councils. Local government is the bedrock of our democracy. Unfortunately, it has evolved ever so slowly and the same mistakes have been made over and over again. As a member of the Advocacy Committee of the Owen Sound Chamber of Commerce I am up to the minute on efforts to advance economic prospects and control rising taxes in North Grey. There are tremendous opportunities to improve services, reducing taxes at the same time, but it is not by hiring consultants to manage day-to-day operations as the county plans at our County Homes.
A big part of my broadcasting career has been "community building," starting eight new radio stations. A past chair of Community Foundation Grey Bruce, I helped established an endowment fund for the Municipality of Meaford that can be used for projects for young and old. I have been involved in numerous fundraising campaigns, chaired the community engagement committee of the Owen Sound campus of Georgian College and have been involved in a number of economic development initiatives including the Chamber's Dragons Event, Excite Pitch in Collingwood and award programs for the economic pillars of agriculture, tourism and health care as well as the environment.
An an active listener, I have compiled the concerns ratepayers are raising with me and, through the surveys on my Facebook page, "Ross Kentner for the Municipality of Meaford Council," have prioritized the issues in this campaign.
Having worked in a federally regulated industry I have a lot of experience dealing with bureaucracy. I'm known for my diplomacy but also for cutting through red tape!