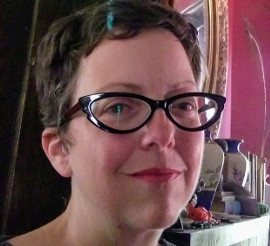 Candidate Name: Karen Kay
Position Sought: Councillor
Email: karenkay4council2018@gmail.com
Phone: 519-377-3386
Bio:
Karen Kay studied at the Alberta College of Art and Design where she received a degree with distinction in Fine Arts Textiles. She operated a large commercial gallery in Calgary and has been on the boards of two artist run centres, one as treasurer and one as secretary.
Karen has worked as an administrator for an Alberta land development company and sat on a residential planning committee looking at and weighing the impacts of proposed residential development and advising on community planning bylaws.
She and her husband have lived in Meaford for fifteen years and owned and operated the Earth Harvest Café in downtown Meaford for thirteen years.
Karen is the mother of two boys – Jeffrey, fourteen, and Edmund who is ten. She often cheers them on at soccer, baseball, hockey or running.
Karen Kay is currently church secretary/treasurer at Cook Street Pentecostal Church where she sings on the worship team. She also has a homebased knitwear business. She has been active in the Meaford Coyotes and the Coyote Track Club.
Karen is an active volunteer, a compulsive singer and has been known to occasionally run to Thornbury for fun.
Why I am running for Meaford council:
My main wish is to bring heart back to Council. Under the current Council people feel that they are being ignored. They don't feel respected. I want to change that.
I want to attract young families to the area and to retain the ones we have. I am very aware of how many families have left the area and of the great loss this is to our community, both personally and economically. I am also aware of the families who are not moving here because they don't think there is anything here for their kids. We need to replace our pool. We need to make sure the school gets built. We need to promote our trails and our beaches and the lifestyle we can provide.
And I want to create economic development in our community. We've lost our two hardwood flooring plants during this Council and the a downtown grocery store. That's huge in a municipality of our size. We need to be attracting jobs to the area, attracting tourism and promoting our town as a place to set up business. We have so much to offer, we should be offering it.
My Top Priorities if Elected to the New Council:
To restore the relationship between the citizens and the Municipality. We are here to serve, not to tell people how things should be done.
To engage our citizens – there's a lot of knowledge and ability out there that we could be making use of.
To bring about development in our community. I see a lot of holes, vacant lots and abandoned houses. I would like to see houses going up, rental units going up, businesses developing and the holes being filled. We see it happening all around us, but only a few homes going up in our Municipality – not enough for the growth we need and to expand our tax base. In fact in the last few years our permanent population has actually gone down, a crazy fact if you consider all the advantages we offer and the building boom on our borders.
To promote tourism. We have water, we have beaches, we have fishing, we have trails. We should be letting people know.
And to get the harbour dredged. Our harbour is a huge asset, lets make the most of it.
You can see my karenkay4council2018 Instagram or facebook page or check out karenkay4council2018.com for more info.
My Involvement in the Community Over the Past Four Years:
I am active in my church, ran a café in downtown Meaford and was secretary of the BIA until closing our business. I regularly attend the Meaford Farmers Market and have been a seller there in the past. I go to Electric Eclectics every year and volunteered there. I run in the Meaford Harbour Run and support the runners from the sidelines when I am injured. I help out with the Coyote Track Club. And I cheer on my kids and their friends at track meets, hockey games, soccer matches and at baseball.
The Role of Councillor as I See it:
As a Councillor I am here to represent and to engage the citizens of our Municipality.
I am here to make sure that our resources are used responsibly and services delivered appropriately.
I am here to see that budgets make sense and that they are followed.
I am here to make sure all decision are made openly and fairly.
And of course, I am here to make sure that snow is plowed when it needs to be plowed, roads are fixed when they need to be fixed and that garbage is picked up.
The Skills I Will Bring to Council:
I am a team player.
I can read and understand Budgets and other financial statements; I have sat on many boards and have received formal training on how they should operate.
I worked a number of years for a development company and have sat on development committees in the past so I know how development works and am familiar with municipal bylaws and planning issues.
I have the ability to analyze problems and to see different sides of a situation.
I am someone who listens and I respect other opinions.
Most importantly though, I understand what the Council is there to do, which is to serve and represent the citizens of the Municipality which I promise I will do faithfully and earnestly.