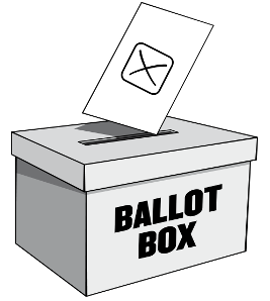 The Municipality of Meaford along with most municipalities in Grey-Bruce extended the voting period for Monday's municipal election after technical issues with the electronic voting system experienced technical difficulties making it impossible for some voters to cast their votes.
Trouble began with just two hours remaining in the voting period on Monday, October 22. Approximately an hour before the voting period was to end, Meaford Clerk Matt Smith declared an emergency and extended the voting period 24 hours to 8:00 pm on Tuesday, October 23.
When contacted by The Independent, Smith confirmed that the issues Meaford was experiencing were the same as were being experienced by municipal clients of Dominion Voting Systems.
"I will provide more detail once I have it, but yes, this is the same issue experienced by other Dominion Voting customers across the province," Smith told The Independent on Monday night.
Meaford voters now have until 8:00 pm on Tuesday, October 23 to vote. The municipal administration office on Trowbridge Street will continue to act as a voter help centre until the extended voting period ends at 8:00 pm Tuesday night.