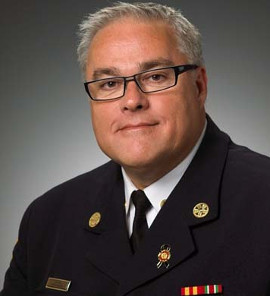 The Municipality of Meaford has appointed John deHooge as Meaford's new interim Fire Chief.
Chief deHooge began on Monday, November 5 for a six-month interim position. He is replacing Scott Granahan, who is now Fire Chief at the Town of Mississippi Mills.
Chief deHooge's career as firefighter spans over 35 years. He has previously been the Fire Chief at the City of Waterloo, City of Ottawa, and most recently the Town of Halton Hills.
"We are very fortunate to have Chief deHooge bring his skills and experience to the Meaford and District Fire Department," said Matt Smith, Clerk/Director of Legislative and Protective Services. "He will be a great addition to our Fire Services team."