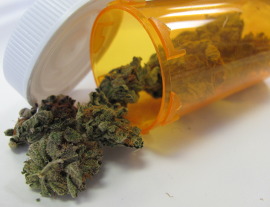 The Municipality of Meaford would like to hear what you think about Cannabis retail stores in our community.
As of October 17th, 2018 adults (19+) in Ontario can buy Cannabis from the online Ontario Cannabis Store. In Spring of 2019, the Province of Ontario plans to allow privately owned retail Cannabis stores, in addition to the online Ontario Cannabis Store. These stores will be supplied by the Ontario Cannabis Retail Corporation only, and will be licensed by the Alcohol and Gaming Commission of Ontario (AGCO). There will be strict rules around storage, signage, and promotions.
The Province has given each Municipality a one-time opportunity to decide whether or not to allow retail Cannabis outlets within their borders. If Council decides to 'Opt Out', then retail Cannabis outlets will not be permitted in the Municipality of Meaford. If Council decides to 'Opt In', retail Cannabis outlets would be allowed, subject to licensing by the AGCO. The decision to 'Opt In' cannot be reversed to prohibit retail Cannabis outlets later on. The Province requires a decision by January 22nd, 2019.
"We are looking for input from the Meaford community on this decision. We would like to know why you think retail cannabis stores should be allowed or not allowed in Meaford," said the municipality.
You can fill out our online survey at www.surveymonkey.com/r/MeafordCannabisRetail, or fill out a hardcopy at one of the following locations:
· Municipal Office – 21 Trowbridge Street West, Meaford
· Meaford Public Library – 15 Trowbridge Street West, Meaford
· Meaford Hall – 12 Nelson Street East, Meaford
Please submit your completed surveys to the Municipal Offices at 21 Trowbridge St West by Monday December 17th, 2018.