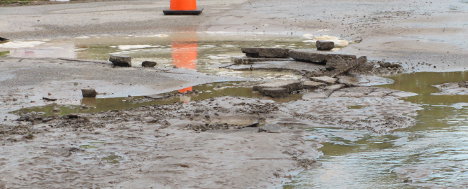 Ontario is accepting applications under the Small Communities Fund to help build and repair critical infrastructure in communities across the province.
The Small Communities Fund is dedicated to projects of local significance in communities with a population of less than 100,000. Ontario and the federal government are each providing $272 million to the fund over ten years.
Eligible communities can submit an Expression of Interest for the next intake by September 30.
"This funding is part of the largest infrastructure investment in Ontario's history - more than $130 billion over ten years, which will support more than 110,000 jobs per year on average. The government's plan is supported by a number of initiatives, including broadening the ownership of Hydro One - an approach that raises billions for infrastructure," said the province in a press release announcing the new funding opportunity. "Supporting local infrastructure is part of the government's plan to build Ontario up. The four-part plan includes investing in people's talents and skills, making the largest investment in public infrastructure in Ontario's history, creating a dynamic, innovative environment where business thrives, and building a secure retirement savings plan."
Jeff Leal, Ontario's Minister of Agriculture, Food and Rural Affairs says that the infrastructure investment will help keep rural communities strong.
"By providing our small, rural and northern communities with the support they need to repair critical infrastructure, we are investing in the people of Ontario and ensuring our communities are strong. The Small Communities Fund is one of many valuable programs our government provides to help build up infrastructure and create jobs and opportunity in every part of the province," said Leal.