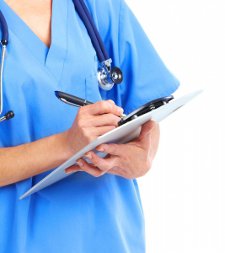 Bruce-Grey-Owen Sound MPP Bill Walker says the Liberal government's cuts to health care are putting local constituents at risk.
In the case of one local constituent, who suffers from severe arthritis, the ministry of health is refusing to cover her physiotherapy services even though she needs it before she can undergo two surgeries to regain mobility.
"Minister, your rules say that because she is 53 years old and not on ODSP, she does not qualify and has to wait 12 years before she can access physiotherapy," Walker said during question period today. "Will you address this concern and be straight with the people of Ontario, and tell them why there is money for Liberal friends and scandals but no money for the many Ontarians who need access to rehabilitation services?"
Walker adds he was miffed when Minister of Health Eric Hoskins deferred this responsibility onto to the Community Care Access Centres, saying the CCACs were in charge of patients' needs.
"The minister and his bureaucracy are playing a hot potato with my constituents and ultimately putting their health and well-being at risk," Walker says. "What we know for sure is that a lot of people are going without care today."
He also reminded the legislation that the government is laying off 1,700 nurses, closing beds across 50 hospitals, and axing medical residency spaces at a time when 800,000 Ontarians continue to go without access to a family doctor.
"The Minister and his Liberal government need to stand up and give Ontarians an honest answer as to why they're denying my constituent and many others access to critical health services like physio, diabetic strips and surgery due to their waste and mismanagement."