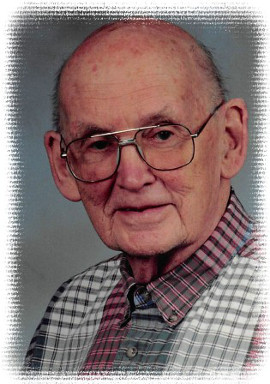 Engineer, Great Grandfather, Golf Course owner, Nick-name giver, Dog lover, Bridge player, Fixer of things.
On April 11th, 2016. William (Bill) Glass; the patriarch and chief nickname-giver of the Glass family passed away in his sleep one hour after completing his 93rd trip around the sun.
Bill was born April 10th in Glasgow, Scotland in 1923. After graduating from Glasgow University in Mechanical Engineering, he was enlisted into the King's army and sent to Burma in the latter part of the war. While walking through a military workshop in India, he met a young lady and struck up a conversation. This was the start of a relationship that lasted nearly 70 years.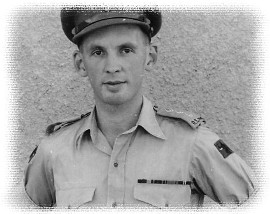 After marrying Joan in Scotland in 1949, Bill began study to complete his second Engineering degree in the evenings, while working at Clyde Iron Works during the day. Two girls arrived over the course of 5 years. A job offer from Stelco in Hamilton, Ontario initiated a move across the ocean and away from Scotland. Two boys arrived quickly thereafter and the family was complete. A few other career moves included working for Atomic Energy of Canada in Deep River, Ontario followed by a couple of years in Sydney, Nova Scotia helping to construct a heavy water plant.
Joan and Bill were the proud parents to Jennifer (Denis), Janice (Gerard), Dave (Sonja) and Andrew (Debbie), grandparents to Sara (Marlon), Scott (Migo), Ryan (Alison), Steve (Robyn), Shiona (Allan), Simon, Rhys, Nolan, Liam and Great-Grandparents to Maella, Aiden, Reid, Gavin and Miles.
Having attained two university degrees himself, Bill was a big believer in the importance of a good education. All four children were encouraged to attend post secondary school. Bill was very proud of the fact that he had children in university for sixteen consecutive years, each one completing degrees in their chosen field of study.
Bill had a great love for golf and dogs. Upon retirement from his Engineering career he purchased and operated golf courses in Caledonia and later in Sauble Beach. He spent many hours fixing equipment and greeting the daily flow of golfers. One of his four legged friends happily accompanied him during these long days. In many ways, these were the happiest years of his life.
On his second retirement to Meaford, Bill joined the local bridge leagues through which he found much enjoyment and made many friends.
Joan's death in 2012 left him without his rudder. Despite declining health, with the help of Laura (his live-in caregiver) he was able to stay in his own home and enjoy the comforts of family close by. The family is extremely grateful to Laura for helping to make that possible.
The family would also like to acknowledge the care and gentle assistance provided by both Dr. James Wong and the CCAC home care workers.
A celebration of Dad's life will follow in the next few months.
In lieu of flowers, those wishing to do so, could make a donation to the Meaford Hospital Foundation (www.mhfoundation.ca ), or a charity of your choice directly or through the Ferguson Funeral Home, 48 Boucher St. E., Meaford, ON N4L 1B9 (519-538-1320) www.fergusonfuneralhomes.ca.