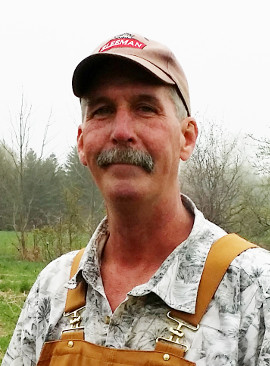 John was born June 29, 1961, in Ste. Sault Marie, ON, and passed away Sunday, June 26, 2016 at the age of 54.
John grew up in both North York, ON, and Meaford, ON. He moved to Edmonton, AB, and later to Jasper, AB in his 20's where he worked construction. John returned to Ontario where he worked as a glazier. Projects he contributed to include but were not limited to the O.P.P Headquarters in Orillia, ON, and the Canadian Embassy in Washington, D.C.
John was a voracious reader, a talented handyman around the home and farm, always tinkering on a project. He was also a talented pool player, and seemed to know a little something about everything.
He will be deeply missed by his daughters: Alexandra and Elizabeth; mother Mary; brother Robert (Dianne); nephews: Crawford (Gwen), Thomas, and Aaron; nieces Claire and Sarah; sister in-law Patricia; and close friend Colleen Peck.
John was predeceased by his father Peter, nephew Kenny, and brother David.
The Doran Family would like to express their heartfelt thanks to Dr. Lewin and the Core Partners Team #1 of Meaford, ON, and Brent Wilson of Gardiner-Wilson Funeral Home in Meaford, ON. Thank you all for your great care of John.
Memorial Gatherings for John will take place at the Family's Farm- Oxmead Orchards (137890 Grey Road 12, Meaford, ON) on Friday, July 1, 2016 from 11am- 2pm. And again at The Bourbon (31 Bayfield Street, Barrie, ON) Saturday, July 2, 2016 from 2-4pm.
Memorial Donations may be made to the Canadian Cancer Society (55 St. Clair Ave. West, Toronto, ON Suite 500 M4V 2Y7).
Messages of condolence can be sent to gwfh@bmts.com