Details

Published: Wednesday, 27 January 2016 09:33
Written by Staff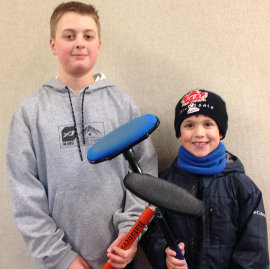 Two local Meaford Junior curlers are off to the Ontario Men's Tankard in Brantford on February 6.
The Meaford Junior Curlers took part in an Ontario Curling Association competition called Hit, Draw, & Tap earlier this season. Their results, tabulated by local representative Carlene Weatherall, were sent to the Ontario Curling Association office and several local participants have been awarded medals.